How does Document Digitization bring Business Success?
We live in a digital age. All of us wake up with an Instagram notification, mail, or even a Facebook message. From faster to fastest, the world moves forward and finds updated ways to meet every requirement, without exception. Here, IMF predicts that 65% of the world's GDP will get digitized by 2022. Document digitization becomes a fundamental step that every business firm must take in this scenario to have better performances. What we must have a deep understanding of is the possible benefits of document digitization in business. Let us take a wide look.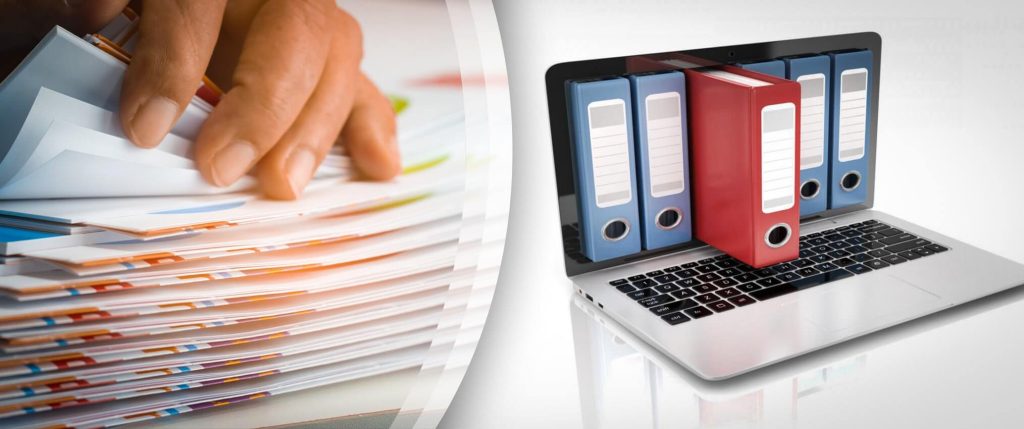 Organizations still involve operations with physical files that are not very easy to process and handle. It includes financial statements, agreements, leases, contracts, invoices, bills, and many more. As they are not very easy to avoid, step-by-step data digitization in organizational functioning will bring several benefits. For that, companies must find effective strategies for document scanning to convert printed or handwritten files into digital formats, preserving the information they contain and making it easier to use in the future. Document scanning services will provide you with several techniques to make the scanning process, effective, fast, and error-free.
Scanning physical files will make us get digital images of the specific files. These files can get converted to a convenient format, easily accessed, transferred, edited, and analyzed. Innovative techniques like Optical Character Recognition (OCR) can help us capture data directly from physical files, avoiding the hurdles of manually entering data information into the operating system. Also, with the help of Natural Language Processing (NLP), the software can extract information from files analyzing natural language spoken or written. It is a type of machine learning technique that iterates its efficiency on time. Hiring a data capture service provider makes this much easier than handling it in-house as it may require special training in handling such software, and expert intervention to perform it.
• Easy Storage, Easy Access
Digital files are easy to handle, store, and retrieve. It means that data information becomes more accessible whenever it gets required. It enhances the entire process of data analysis, leads to get more data-driven business decisions.
• Integration
Digitizing the data management process is only the first step. It helps companies to bring organizational data spread across various departments under a single OS. Information gathered with data capture services can be classified and structured more easily. Here, automation and machine learning techniques can also bring a lot of help.
• Reducing Manual Effort
You can imagine the amount of time required for a manual search for finding physical data files. In fact, an average worker still wastes almost 40% of their energy on searching and finding necessary data information. By digitizing organizational functions, companies can ensure a better grip on data files, and it helps reduce human effort. As a result, such internal energy can get invested in more core business functions instead of technical projects.
• Improving Accuracy with Innovation
As we have already seen, data digitization with document scanning services will ensure several benefits with technological innovations. One of the major benefits of using it is reducing errors and improving quality. Verifying bulk databases is almost impractical, but automated software can perform error checks more easily and regularly. Enhancement in data quality can make your business decisions more clear and precise.
• Better Data Security
Losing your valuable data files is the worst thing that every company can confront. With digitization, the security of data files can get ensured more effectively, consuming less storage space. The best data processing services will provide the most updated firewalls and anti-virus techniques that make data free from any possible threats.
• Saves Time and Money
As a whole, what makes digitizing data handling techniques is that it saves valuable time, energy, and thus a huge amount of money spent on technical documentation projects. No wonder companies, even governmental organizations find it essential to convert their in-house operations into digital methods.
The failure in ensuring digitization will make you get a setback in this fast progressing world. When trying to find better ways to thrive in this competitive market world, the implementation of complete digitization is the most fundamental process you must do. With experienced experts and the most updated tools, India Data Entry will assist you with this. Our cost-effective services will bring you the best results within a quick turnaround time. Mail at [email protected] to make this possible with us.