Need to Hire an Offshore PDF Conversion Service Outsourcing Firm
Data is everywhere, and it can be in any form. Paper files, videotapes, podcasts, and anything that becomes essential for business firms to store, analyze, and transfer information. In fact, when the amount of data getting generated each day is more than what we expect to deal with, it is essential to make strategies for dealing with it. Data conversion services play a key role here as it helps companies convert data into desired file formats reducing the effort to handle them in bulk. What we specifically discuss here is the need for PDF conversion in business.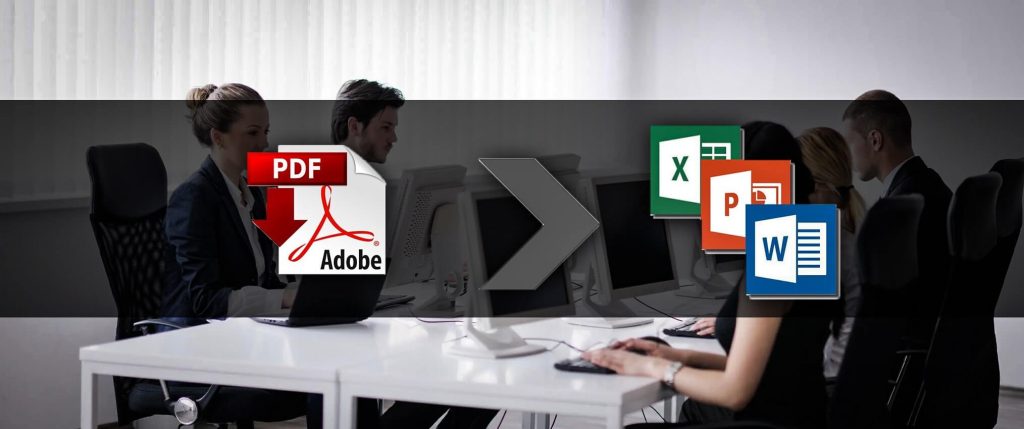 Why PDF?
As it is platform-independent, PDF is the officially accepted file format in business. With the increased popularity of digital channels to publish journals, articles, and other scanned materials, PDF is the most used and accepted file format. With large volumes of physical and digital files accumulating online and offline, companies must develop strategies to handle the requirements of PDF conversion with the most effective tools. Joining hands with the right data conversion services is the most effective way to meet these requirements.
Various PDF Conversion Services
Converting handwritten or printed documents to PDF has prime importance here. Business firms still struggle with handwritten or printed files that are hard to store and transfer. It may include books, journals, catalogs, invoices, brochures, etc. Scanning such documents and creating digital copies requires expert interventions with updated tools. In addition to these, it has to be done in regular intervals to maintain the data information to be relevant. Also, the scanned files in the pdf format may require to convert into various other formats like Word.
As a result, PDF to word conversion comes rigorously for companies handling large amounts of digital files. When deciding to do these procedures in-house may consume time, effort and money more than what companies plan to invest. On the other hand, PDF to excel conversion services can collect bulk data and organize them into a single OS. In addition, they can help you with converting GIF, BPM, JPEG, Tiff, and many more formats into PDF as per the requirements and make it easy to use among digital channels.
Digitization for Better Organizational Efficiency
Digitization is an essential process that every business firm must strictly follow these days. Companies handling printed or handwritten files will waste more time and money on preserving accessing, storing, and retrieving abundant document files. You can imagine the possible efforts associated with storing document files in a storeroom. With the help of data conversion services, companies can ensure quick access to the document files that get converted into easily accessible pdf or word formats. They consume very little storage space, even compared to image files, and are widely accepted and used. Companies can also save physical efforts for storing or retrieving information. It leads to having a better information flow in-house. It will have a positive impact on developing data-driven insights and help companies focus on customer interactions.
Affordable Services with Indexing Options
Whether it is in physical or digital formats, finding the right information at the right time is a complex process that requires specialization. With the best BPO outsourcing firms, companies can convert their files into searchable and accessible pdf files with the best hyperlinks and bookmarks. When researchers suggest that more than 40% of the workforce gets wasted on searching files, developing indexed with Pdf files will reduce unnecessary loss of time and effort. Consequently, it will help save a lot of money that can get invested into expanding business boundaries. Also, it helps develop better business insights. They make the process of converting files in quick time with their experience in a specific area.
The concerns regarding handing over confidential documents to an external agency may arise, but outsourcing is way more secure and transparent than handling confidential data by yourself. It is like equally sharing the responsibility for data management. It removes the in-house staff from the extra burdens of technical projects and helps focus more on business areas like customer interactions. With test run options, best security, and transparency measures, outsourcing PDF to word conversion is the best choice that you can make in this regard.
Wrapping Up
India Data Entry has years of experience in pdf or PDF to excel conversion services. Our trained professionals will assist you in getting the project completed in quick turnaround times without compromising on data quality and integrity. Drop a mail to [email protected] to know more about us.