Taking a Look at the Pros and Cons of Data Conversion services
Data files are inevitable for every business. It needs to get collected, verified, stored, and updated continuously. In other words, those companies having a better grip over business data can get the upper hand in the market race. But the challenge involved here is, of course, the abundance of data and the availability of data files in various formats. Here, the failures in document conversion will cause serious troubles in managing data, especially for larger firms handling bulk data. So, as a vital step that requires special care and attention, we try to discuss the pros and cons of data conversion services when you decide to move along with the outsourcing.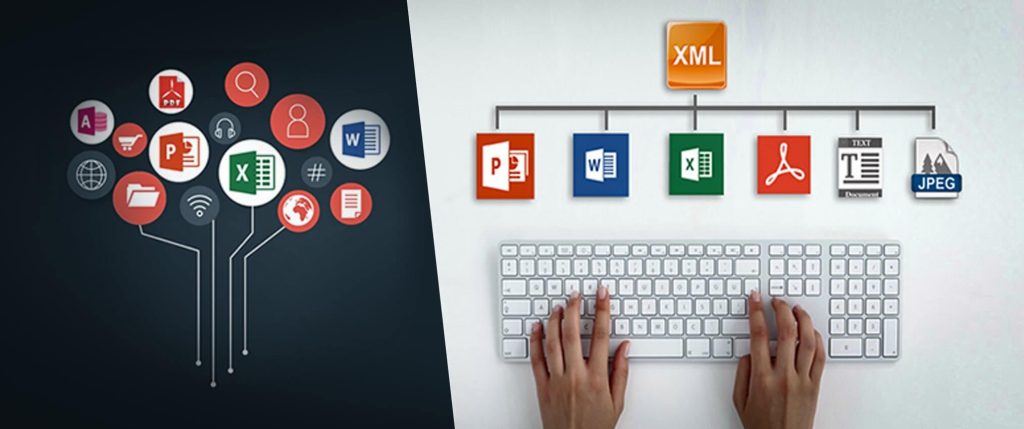 Advantages of Data Conversion Services
Better organization of data - Data documents will spread across various departments. For larger firms, it may be across nations or continents. When getting the help of data conversion services, companies can effectively organize in-house data spread across various departments. In addition, we can convert relevant data extracted from online or offline sources into convenient formats. It brings the entire database under a single OS and maintains better control over the data management process.
Better data access and transfer - PDF formats are the widely used data format in digital channels for blog posts, journals, etc. But the data that companies have in-house may be in different formats, ad there develop a challenge. Here, converting data from one format to another is done effortlessly with the help of a document conversion company. It ensures easy access, easy transfer, and easy retrieval. Remember, data that we cannot access in need is an absolute waste.
Save time and money - When data files are in large volumes, converting data into specific formats will consume more time and money than we expect. With the help of a data conversion company, you can save a lot of time as it ensures expert assistance cost-effectively. Also, companies can get rid of the HR headaches of training or hiring employees to handle such projects. In addition, the in-house staff will get a chance to focus on more core areas of business.
Time zone differences for better efficiency - Outsourcing firms offering assistance in document conversion can offer you time zone benefits. This means they work sitting in another time zone. It helps companies to convert their sleeping hours into productive time. As a process that requires more time but less creativity, this makes companies invest the right amount of time for technical projects like this.
Disadvantages of Data Conversion Services
Platform dependency - For effective document conversions, data must get migrated through convenient channels to the outsourcing partner to convert. For physical files, there involve the chance for the data files to get misplaced or deformed if the process does not involve proper tagging or indexing. It depends highly upon the channel through which we transfer data. So, the fluctuation on this channel may affect the entire process.
Concerns over data security - Losing confidential data files is the worst thing that can happen to any company. In that sense, providing the best security measures is the most important assurance that excel data conversion services must provide. But still, the security concerns are there since documents in both physical and digital formats getting migrated to a partnership firm. So, ensuring the authenticity of the outsourcing partner becomes very essential here.
Initial data migration issues - Data migration is the process of transferring data information into a secured database from which it can get converted, updated, and verified. Most companies use cloud-based solutions to meet data conversion requirements. But here also, the initial process of data migration becomes tedious and time-consuming. If the connectivity is poor, then it will take more time to transfer data to and from the provider.
Challenge is finding the most reliable - As we have seen, hiring an outsourcing partner is equally sharing the data management responsibility with an unknown. Excel data conversion involves managing confidential in-house data collected as excel sheets. For larger companies, hackers target high-profile officers to have access to their valuable data. With outsourcing, a silly mistake in picking the wrong partner may cause you to risk the confidentiality of data.
Conclusion
Data conversion is a process that every company must handle with care. Also, when a cutthroat market competition going on, spending more time on technical projects like data conversion is not the wise utilization of the available workforce. India Data Entry can help you with this with our authentic transfer and conversion of your valuable data information. You can reach us at [email protected].