Choosing the right Outsource staffing: A guide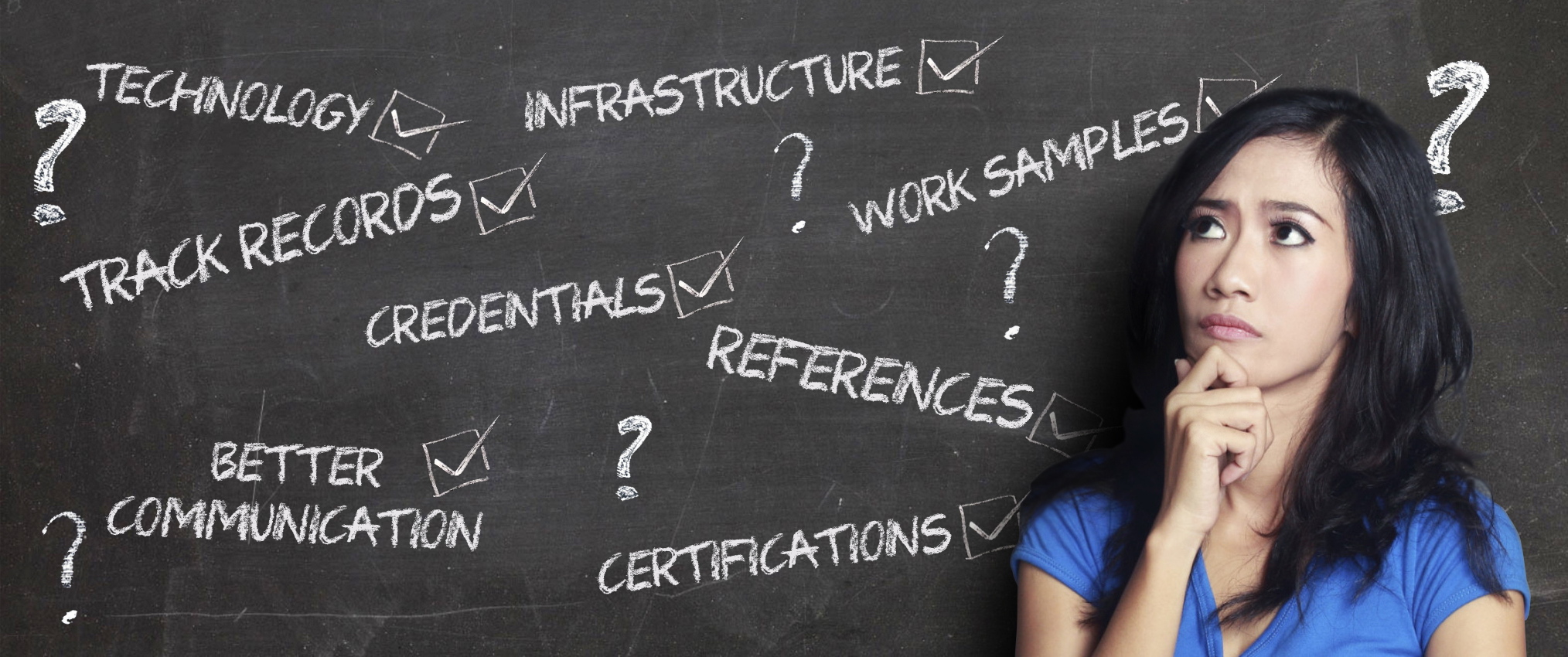 Over the past few years, the process of outsourcing has become more popular in the business industry. Outsourcing offers a wide range of benefits such as reduced cost, improved business efficiency, access to skilled professionals, better risks management, competitive advantage and high return on investment. Outsourcing is not all about reducing costs. It is about doing things efficiently, quickly and get into the market than ever before your competitors. However, choosing the right outsource staff is not a simple task. When choosing the right outsource staffing, you should have a clear understanding on your outsourcing requirements and the attributes you expect in your outsource staff. This article provides some of the check points to find the better outsourcing partner for your organization:
Check for Proven Track Records
You have to make sure that your outsourcing partner is trustworthy and reliable in delivering the outsource services efficiently within the stipulated time frame. The most possible way to ensure the dependability of your outsourcing partner is to check for their previous accomplished projects and types of industry or clients worked for. You should also have the right to know the qualifications and experience of outsource staff before entering into the long-term partnership.
Ask for References and Work Samples
Prior to signing the contract with your outsourcing partner, you can speak with their clients to better understand them. You have to ensure that their quality of services, turnaround time, and the customer support before contracting your business processes. Ask for sample works done by the outsourcing company, which help you to get an idea about the methods and techniques used to carry out the projects. For example, if you are planning to outsource data entry services, you can ask for sample works on similar projects.
Ensure Better Communication
The most significant part of outsourcing is to ensure better communication between the organization and the outsourcing service provider. Regular communication with outsourcing partner helps you to create a better understanding about your requirements. Moreover, make sure that your outsourcing partner is accessible at anytime.
Check for Credentials and Certifications
You can ask for certifications and credentials that your outsourcing agent received for their quality of services. Prior to signing the contract, make sure that your outsource staffs are competent to provide efficient services that meet all your outsourcing requirements. For example, If you are outsourcing data entry services, ensure that your outsourcing partner has skilled and qualified professionals to perform your services accurately and efficiently.
Check for Infrastructure and Technology
Make sure that your outsourcing partner is well-equipped with futuristic technologies and infrastructure. Visit the workplace of your outsourcing partner to understand their work processes, methodologies and team management.
India Data Entry UK, an offshore data entry company in India, provides a wide range of data entry services to the clients from different fields. We provide our previous work samples as per the requirements of clients to understand the quality of our services. We are also happy to offer trial program and keep a better partnership with you. So, please feel free to contact us to outsource your data entry services.